Neelands Sustainability Projects Target Net Zero GHG by 2030
December 30, 2020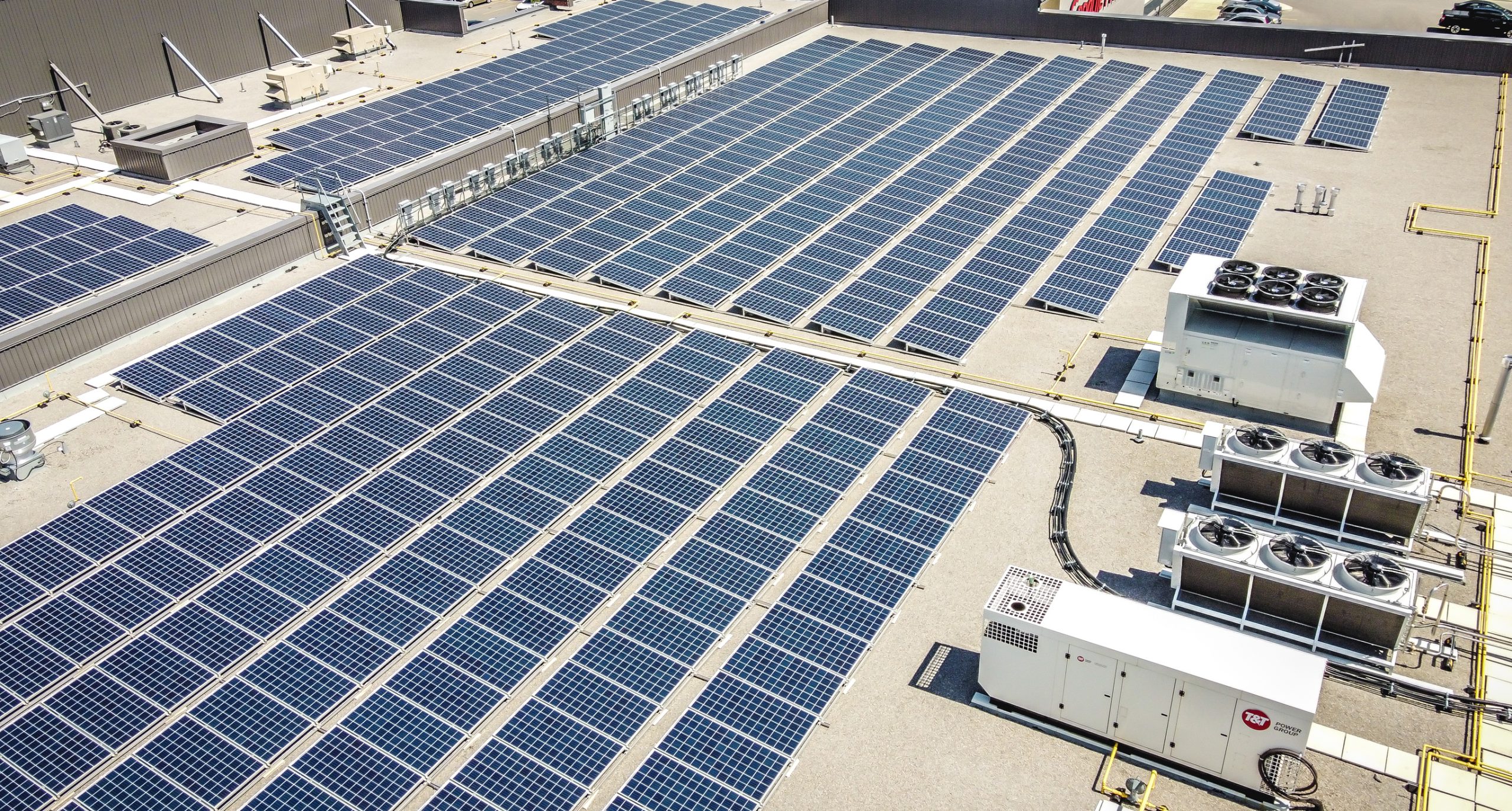 A commitment to greener technology solutions is giving Neelands Group leadership status in the commercial refrigeration and HVAC industries in Canada.
That same commitment to environmental sustainability is keeping Neelands on target to achieve Net Zero greenhouse gas emissions by 2030, says Noel Neelands, President of Neelands Group.
Neelands Group has installed over 28 CO2 refrigeration systems, and four more are in progress. This will result in a massive reduction of 50,000 tons per year in GHG emissions. A typical supermarket will cut about 1,500 tons/year of GHG by switching from HFC-based refrigerants to CO2, a natural refrigerant.
Neelands strategies for sustainability have been effectively employed in the design of refrigeration and HVAC systems for the Longo's group of supermarkets in Ontario.
Energy savings at the ground breaking Longo's in Stouffville, ON have been shown to achieve about 20% of total consumption through the use of green tech installations.
In addition, onsite generation accounts for up to 67% of total energy consumed, limited only due to provincial regulations.
The technologies deployed include a transcritical CO2 system with heat reclaim; a CCHP (Combined Cooling, Heat and Power) system with absorption chiller; solar panels on and around the building generating a total of 286 kW; LED lighting, and a 100 kW/250kWh lithium ion storage battery.
This has enabled the store to reduce its energy consumption as compared to a typical grocery retailer. For instance, the Stouffville location has cut its usage of natural gas by about 50%, through the application of waste heat from the refrigeration system and CCHP.
A key to the successful performance of the Longo's Stouffville store is the integrated, holistic design of the transcritical CO2 cooling system, says Ady Vyas, the VP of Energy and Digital Services at Neelands Group Limited.
"There are other stores that individually use solar, CCHP and transcritical CO2," says Vyas. "What makes this unique is the integration of all those systems, tied together by a digital layer of our Kalder data analytics software."
More sustainable installation work by Neelands will help propel the company toward a goal of Net Zero greenhouse gas emissions by 2030.
"There is no other company the size of Neelands that is doing as much work on projects that are environmentally sustainable," said Vyas. "It shows leadership by Noel to make this a priority."