Neelands Outfits Premium Grocer – Summerhill Market Eglinton
August 4, 2021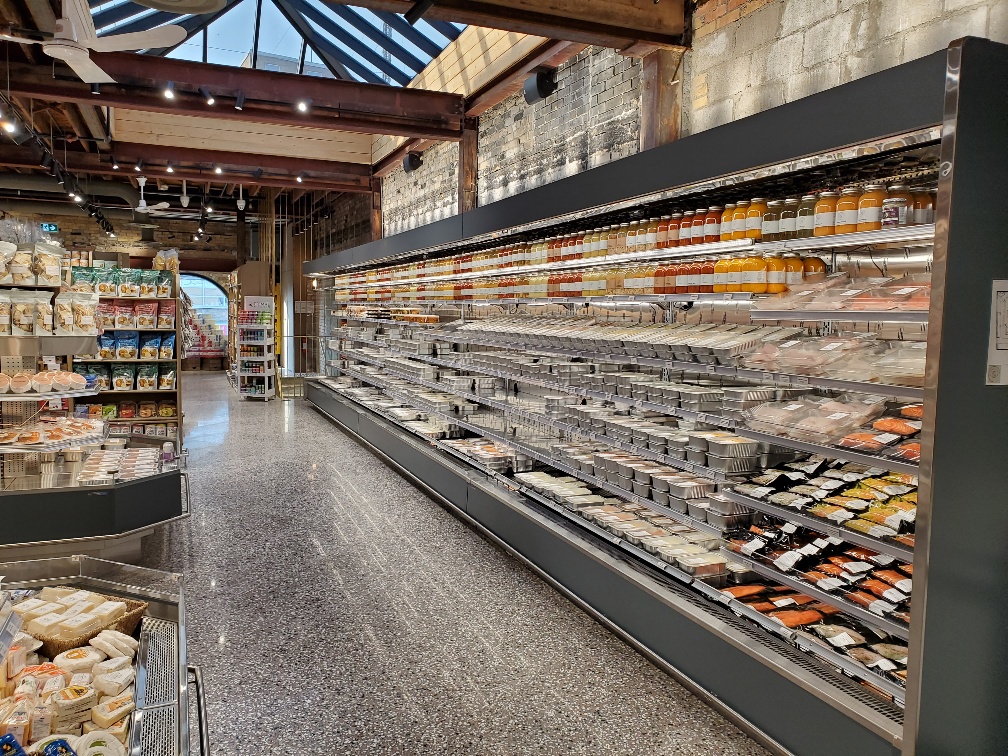 A full display of premium goods at the newly opened Summerhill Market Eglinton in Toronto also includes a showcase of refrigeration technology by Neelands Group Limited.
The new location, in the posh Forest Hill district, has given Neelands the opportunity to service another high-end specialty grocer in a busy urban setting. It features a full selection of house-made prepared foods and grocery essentials, as well as a meat counter for prime cuts. The retailer also carries products that are unavailable elsewhere in the Canadian market.
This is the fourth Summerhill Market location in Toronto and it is situated at 484 Eglinton Avenue West. Its floor space spans nearly 7,500 square feet over two levels connected by an elevator.
Experience for this work by Neelands has been acquired on projects such as the previous Summerhill Market installation, located in the Annex area of Toronto. That store is also in a dense urban setting and utilizes the basement, main and top floors.
At the new Summerhill Market Eglinton, "We provided an energy efficient compressor rack system utilizing R448A, a higher performing, low Global Warming Potential (GWP) synthetic refrigerant," said Chris Topan, Supermarket Technical Solutions for Neelands.
"We did not design or install the HVAC system, but we provided a heat exchanger on the compressor system, which preheats circulated water for the in-floor boiler heating system. This makes good use of the waste refrigeration heat."
The store features an increase in multi-deck self-service fixtures, allowing for an increase in product volume and the SKU of those products. This also preserves maximum space for the aisles in the store. With the exception of produce, all open product for self service (eg. hot and cold self service bars) has been removed to meet Covid-19 restrictions.
Like the previous Summerhill Market location, the new store uses Critical Alarm Monitoring (CAM) by Kalder, an inhouse software development by Neelands.
Alarms are installed inside of existing refrigeration systems. An alarm will be triggered when an issue arises and the software will flag it.
These alarms are connected to a 3D rendering of a store's floor plan. The rendering is displayed graphically in the software's interface, making any issues easily identifiable.